---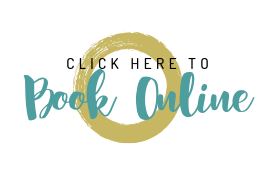 ---
Our Chiropractic Hours & Location
Prenatal Chiropractor | Pediatric Chiropractor | Family Chiropractor | Vitalistic Chiropractor
---
Sunday: 11am – 3pm
Tuesday: 9am – 1pm
Thursday: 2pm – 6pm
* Chiropractic appointments outside office hours by request only.
---
We are located on South Pearl Street in the Platt Park Neighborhood of Denver
(Just South of Wash Park on South Pearl Street)
Address: 1855 S Pearl St, Suite #1, Denver, CO 80210
Phone: (720) 515-6033
Make an Appointment: Click Here to Book Your Chiropractic Care Online
---
Kind Reviews For The Wellness Tribe Chiropractic

.
"Maggie is a skilled and dedicated Chiropractor whose scope of knowledge , work ethic, and creative trouble shooting abilities far exceeds others I've met in her field…Maggie met me where I was and guided me further along my path to health."
~ Angie Chantre
.j
"I went to Maggie in a really bad state…she was able to make some incredible adjustments that left me feeling better in my body than I had in almost 10 years of chronic pain.  Not only is she lovely, and very personable, she has fantastic knowledge and understanding, beyond many industry experts I had visited previously."
~ Kit Glover 
.
"Dr. Maggie has such a great technique and is so gentle with my kiddos. They love getting adjusted every single time! I can truly see a difference in them and myself after a few sessions. Above all, she's got an amazing personality and a big, big heart that cares for each and every one of her patient. She knows what we are going through in our lives and I appreciate that most about her. She wants us to feel good physically, mentally and emotionally. It's all so important! Thank you Dr. Maggie!"
~ Doreen Lim