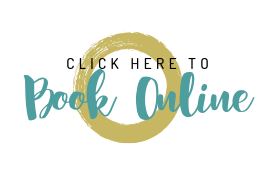 Our Chiropractic Hours & Location
Prenatal Chiropractor | Pediatric Chiropractor | Family Chiropractor | Vitalistic Chiropractor
---
Monday: 2pm – 6pm
Tuesday: 9am – 12:20pm
Wednesday: 2pm – 5pm
Thursday: 9am – 12pm // 2pm – 6pm
Friday: Closed
Saturday: 8am – 12pm
Sunday: 11am – 3:20pm
* Chiropractic appointments outside office hours by request only.
---
We are located on South Pearl Street in the Platt Park Neighborhood of Denver
(Just South of Wash Park on South Pearl Street)
Address: 1855 S Pearl St, Suite #1, Denver, CO 80210
Phone: (720) 257-3122
Make an Appointment: Click Here to Book Your Chiropractic Care Online
---
Kind Reviews For The Wellness Tribe Chiropractic

.
"Maggie is a skilled and dedicated Chiropractor whose scope of knowledge , work ethic, and creative trouble shooting abilities far exceeds others I've met in her field…Maggie met me where I was and guided me further along my path to health."
~ Angie Chantre
"Dr. Taylor Rodriguez helped me, in more ways than one! I have suffered with back problems for most of life having Scoliosis and a straight neck. I am supposed to go to chiropractors frequently for adjustments to keep the alignment, but for many years I put it off. I am not a person who tends to typically relax, especially when getting massages or adjustments. It is usually a lot of "please relax" when I am at those appointments. I think it is because of this that I always put off going to chiropractors. After I felt some ribs out of alignment, I knew I needed to find someone that I could trust to straighten me out! When I met Dr. Taylor, the connection was instant. She has such a warm presence, and I instantly trusted her even though I knew nothing about her. It was the way she talked, listened, and cared about me not just as a patient, but also as a person. This trust between us is what allowed me to ultimately let me guard down and be able to "relax". I trusted her with every adjustment she made and never tensed up worrying about what would happen. Taylor was able to adjust me several times and I always left feeling so much better and the feeling would last! If you need someone who can help your back and treat you like a friend, Taylor is your Dr!"
~ Natalia Gutierrez
.j
"I went to Maggie in a really bad state…she was able to make some incredible adjustments that left me feeling better in my body than I had in almost 10 years of chronic pain.  Not only is she lovely, and very personable, she has fantastic knowledge and understanding, beyond many industry experts I had visited previously."
~ Kit Glover 
"Dr. Rodriguez is a professional, warm, and conscientious Chiropractor. She made sure
that I was fully aware of the process and took time to make sure I understood her
philosophy of treatment. Each session she made sure that I was feeling heard about
describing my ailments. She built up trust with me so that I never felt worried or scared
with her adjustments. And I left always feeling better than when I walked in. Dr.
Rodriguez is a bright, kind, and knowledgeable practitioner, and I would wholeheartedly
recommend her as a Chiropractor."
~ Sean Martin
.
"Dr. Maggie has such a great technique and is so gentle with my kiddos. They love getting adjusted every single time! I can truly see a difference in them and myself after a few sessions. Above all, she's got an amazing personality and a big, big heart that cares for each and every one of her patient. She knows what we are going through in our lives and I appreciate that most about her. She wants us to feel good physically, mentally and emotionally. It's all so important! Thank you Dr. Maggie!"
~ Doreen Lim
"My visits with Dr. Rodriguez are always on time, which is important to me. Her demeanor was one of confidence and professionalism and I felt that she always paid attentions to how I was moving, what I was saying, and what was happening in my life. It was easy for me to develop a trusting relationship with Dr. Rodriguez. Dr. Rodriguez was very focused and intentional when she treated my areas of pain. Her adjustments and techniques of alleviating back and hip pain not only resulted in physical release, but often emotional release as well. Dr. Rodriguez also located many other areas of my body that were holding stress and I always felt better, lighted, when our sessions were done. I believe that the chiropractic care I received from Dr. Rodriguez was  therapeutic in my body and spirit. Thank you Dr. Rodriguez!"
~ Gail Sinclaire
"My father opened his chiropractic practice the year I was born.  I have 2 uncle's, 2
cousins and an ex-husband who are chiropractors.  In other words, I know an good
chiropractor when I get an adjustment.  Though young, Dr. Rodriguez ranks right up
there with one of the best I have experienced in my (almost) 65 years of chiropratic
care.  I highly recommend taking advantage of her skill and expertise to improve and
maintain good health."
~ Cynthia Casanova